Frequently Asked Questions (FAQ)
We hope this page helps you get to know what we are all about and you will see what an amazing organization this really is and the wonderful Philanthropy we as Shriners represent. If you have any other questions, please feel free to give us a call at Egypt Shriners (813) 884-8381 or contact us via Email at office@EgyptShriners.com Thank you for visiting our website today.
Frequently asked questions
How to become a Shriner
---
If you hold the title of Master Mason in Freemasonry, you qualify and are invited to join the Shriners. In order to become a Shriner you must ask a current Shriner to support and sponsor your application. This site makes that process easier by helping you with a virtual mentor who can answer your questions and guide you through the petition process and help you get to know members of your local Shrine Center. If you are not a Freemason, you must achieve that first. Ask for a virtual mentor on this site who will assist you on that journey. Once you are a Master Mason you will then be eligible to petition to become a Shriner. Click on our https://www.egyptshriners.com/become-a-mason page for the first step and then click on https://www.egyptshriners.com/become-a-shriner-now page and you will be guided toward the right direction. A virtual mentor can also help assist you with every step along the way. Just fill out the form online at https://webfez.shrinenet.org/nextstep and a mentor will help you get started. There are many benefits to becoming a Shriner. Shriners are a well-known fraternal organization recognized for its social and philanthropic activities. You will have the opportunity to develop long lasting relationships with like minded men from all over the world and engage in social activities and events that are available for the entire family. You may Participate in many special interest groups with Shriners that allow like minded men to enjoy some high-spirited fun like: Motorcycles, Rod & Gun Club, Parades, Go-Carts, Clowns, Golf, Competitions, attend Special Events are all examples of these types of groups. The Shriner's are privilege of supporting the "World's Greatest Philanthropy," Shriners Hospitals for Children® and Shriners have many opportunities to find personal fulfillment and satisfaction in helping children. So won't you Be a Shriner Now and visit - https://www.beashrinernow.com/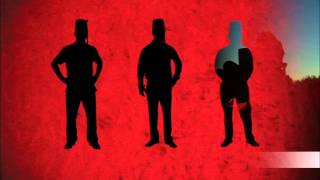 ---
What is a Shriner and what do they believe?
---
Shriners International describes itself as a fraternity based on fun, fellowship, and the Masonic principles of brotherly love, relief, and truth. They are also Famous and have Fun with a Good Purpose - Shriners Hospitals For Children.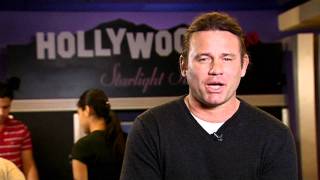 ---
Masons and Shriners
---
All Shriners are Masons, but not all Masons are Shriners. Shriners International is a spin-off from Freemasonry, the oldest, largest and most widely known fraternity in the world. Freemasonry dates back hundreds of years to when stonemasons and other craftsmen gathered after work in shelter houses, or lodges. Over time, the members organized into Masonic guilds and the tools of their trade – the square and compass – became the symbol of their brotherhood. Over time, Masonry evolved into an organization that began to accept members who were not craftsmen. Today, Masonry is built upon a foundation of improving character and strengthening communities, though the square and compass are still the symbols of the fraternal brotherhood. When Shriners International was first founded in 1872, the organization built on the principles that guided Freemasonry, while adding an element of fun and ultimately, philanthropy, that set Shriners International apart. The two organizations are also structured similarly: Shriners have Shrine Centers and Masons have a Blue Lodges or Craft Lodges. Members of the Masonic lodges are required to learn about their fraternity and earn a series of Masonic degrees. When a member has completed the third and final degree he becomes a Master Mason and is then eligible to become a Shriner. Additional courses of Masonic study are available – these are known as the Scottish Rite and the York Rite. To learn more about how to become a Mason and a Shriner please visit our website at https://www.beashrinernow.com/
---
Ladies' Organizations
---
Having fun and helping children in need is the hallmark of the Shriners fraternity. Shriners' ladies have the opportunity to also enjoy the same camaraderie and purpose through several independent organizations that women who are related to a Shriner are eligible to join. They inlcude Daughters of the Nile (DON), The Ladies' Oriental Shrine of North America (LOSNA) and The Shrine Guilds of America. All three of these organizations support Shriners Hospitals for Children®. See our https://www.egyptshriners.com/join-the-ladies-of-the-shrine page for more information.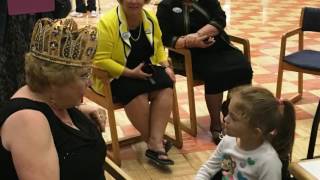 ---
Official Song
---
A Brother's Love: Makes Anything Possible The official Shriners song is told from the perspective of a parent with two sons. You will see that there is a dual meaning to the word brother: one that talks about the care and love of a young sibling, and also the Shriners' brotherly love that comes to show us that A Brother's Love: Makes Anything Possible.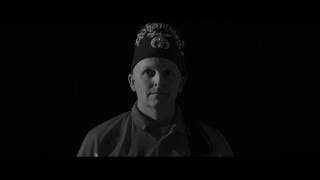 ---
What is a Freemason and How To Join
---
Freemasonry is a rewarding experience and membership is open to all men aged 18 years or over. Like many membership organisations, there are certain prerequisites that potential members must satisfy when applying to be a Freemason. To become a Freemason a person needs to:
Be a Law abiding person

Have a belief in a Supreme Being

Have made his decision to join Freemasonry by his own free will and not for any personal gain or reasons of idle curiosity.
As Freemasonry offers many unique benefits, these prerequisites ensure that those who join get the most out of becoming a Freemason. If you satisfy these requirements and are interested in joining Freemasonry please see our page at

https://www.egyptshriners.com/become-a-mason.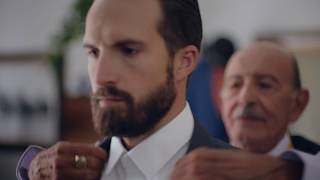 ---
What is the Editorial without words?
---
The Editorial without words is the most well known and recognized photograph taken 50 years ago on June 11, 1970, in Evansviller, Indiana. It was taken during Hadi Shriners' summer event. Shriner Al Hortman, was helping a little girl that needed help. the noble carried the little girl and the crutches from ride to ride. The photograph is so popular that a replica stands outside Shriners International Headquarters in Tampa Florida. For more information click here
---
What is the Divan members?
---
The Divan is usually a "progressive" line, which means that one new person is appointed or elected to the line each year, the other members of the Divan move "up" one position, and the top man retires from the line and becomes a Past Potentate. Please see Egypt Shriners Divan members page here - https://www.egyptshriners.com/meet-the-divan.
---
What was the 1st Shrine center?
---
The first Shrine Center established was Mecca Shriners, at the New York City Masonic Hall on September 26, 1872.
---
Who was the 1st Shriner?
---
Walter M. Fleming was the first Potentate. In 1875, there were only 43 Shriners in the organization.
---
What was the 1st hospital?
---
The first Shriners Hospital in the system opened in 1922 in Shreveport, Louisiana. It provides pediatric orthopaedic care and cleft lip and palate.
---
What is an Imperial potentate and what does He do?
---
The chief executive officer for the Shrine of North America is the Imperial Potentate, who is elected for one year. He visits many of the Shrine Temples and hospitals and generally supervises both fraternal and hospital policy. Please visit our page for more information here - https://www.egyptshriners.com/meet-the-imperial-potentate.
---
How many Shriners Hospitals are there?
---
22 See our Shriners Hospitals Directory here - https://www.egyptshriners.com/shriners-hospital-directory See our map of Shriners Hospitals here - https://www.egyptshriners.com/map-of-shriners-hospitals Print our Directory Here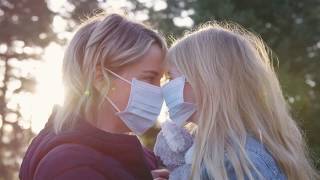 ---
How can I recommend a patient to the Shriners Hospitals?
---
First you need to make an appointment in one of the 22 hospitals locations. Simply call the appropriate intake number to request an appointment. All appointments are prioritized on the basis of medical need. If an intake representative is not immediately available, please leave your name and contact information and an intake representative will contact you within two business days. For more information please click here
---
What are the child's age requirements for the Shriner's Hospitals?
---
Children up to age 18 are eligible for care at Shriners Hospitals for Children if there is a reasonable possibility they can benefit from the specialized services available. Acceptance is based solely on a child's medical needs. For more Information please check Love To the Rescue Website.
---
What does the Shrine emblem Scimitar mean or represent?
---
The scimitar stands for the backbone of the fraternity, its members. The two claws are for the Shriners fraternity and its philanthropy. The sphinx stands for the governing body of the Shriners. The five-pointed star represents the thousands of children helped by the philanthropy each year. The emblem also bears the phrase "Robur et Furor," which means "Strength and Fury."
---
How old is Egypt Shriners and what year did they begin?
---
Egypt Shriners is over 100 years old and was founded in 1918. Egypt Shriners is located in beautiful, sunny Tampa Florida. For more information please click Egypt Shriners History
---
What is the Shriners Creed?
---
Shriners Creed Shriners believe in God and that He created Man to serve His purposes, among which is service to others in His name. ​ We believe that care for the less fortunate, especially children who suffer from burns and crippling disease, is our institutional calling. ​ We are patriots, each willing to serve his country with fidelity and courage. We cherish independence under law and freedom with responsibility. ​ We honor family. We respect our parents, wives and children. We should instill in our children the tenets of this creed and the heritage from which it emanates. ​ As individuals we pledge ourselves to integrity, virtue and nobility of character. ​ Our intentions will be honorable, our relations will be trustworthy and our spirits forgiving of each other. ​ As brothers we offer each other fraternal affection and respect. Together we will support each other in adherence to this creed, so that we and our communities will be the better because of our fraternity and its principles. ​ As Shriners we look beyond ourselves to serve the needs of others, especially children who cannot help themselves. We believe Shriners Hospitals to be the world's greatest philanthropy, and we covenant with each other to support its "temples of mercy" with spirit, time, talent and means.
---
Who are the original founders of the Shriners?
---
Walter M. Fleming, M.D. & William J. "Billy" Florence
---
What services does the Shriner's hospitals Offer?
---
Burn Care

Spinal Cord Injury

Craniofacial and Cleft Lip/Palate

Sports Injury and Fractures

Neuromuscular

Orthotics and Prosthetics

Rehabilitation and Therapy
---
Are there famous Shriners and Masons?
---
Yes there are plenty of famous Shriners and Masons. Please see some listed below and visit our EgyptShriners.com webpage at https://www.egyptshriners.com/famous-masons-and-shriners:
Franklin D. Roosevelt
Dec. at 63 (1882-1945) from Hyde Park, New York, United States of America Buzz Aldrin
Age 89 from Glen Ridge, New Jersey, United States of America Clark Gable - Actor
Age Died at 59 (1901-1960) from Cadiz, Ohio, USA John Wayne - Actor
Dec. at 72 (1907-1979) from Winterset, Iowa, United States of America Harry S. Truman - President
Dec. at 88 (1884-1972) from Lamar, Missouri, United States of America Harry Houdini
Age Died at 52 (1874-1926) from Eurasia, Hungary, Central Hungary, Budapest George M. Cohan
Dec. at 64 (1878-1942) from Providence, Rhode Island, United States of America
Ernest Borgnine
Dec. at 95 (1917-2012) from USA, Connecticut, Hamden Gerald Ford - President
Dec. at 93 (1913-2006) from Omaha, Nebraska, United States of America Gus Grissom
Dec. at 41 (1926-1967) from Mitchell, Indiana, United States of America Warren G. Harding
Dec. at 58 (1865-1923) from Ohio, Morrow County, United States, with Territories, Blooming Grove Thurgood Marshall
Dec. at 85 (1908-1993) from Baltimore, Maryland, United States of America Gordon Cooper
Dec. at 77 (1927-2004) from Shawnee, Oklahoma Kris Kristofferson
Age 82 from Texas, USA, Brownsville
Mel Blanc
Dec. at 81 (1908-1989) from USA, California, San Francisco Johnny Cash - Famous Western Cowboy Actor
Dec. at 71 (1932-2003) from USA, Arkansas, Kingsland Count Basie
Dec. at 80 (1904-1984) from Red Bank, New Jersey, United States of America Glenn Ford - President
Dec. at 90 (1916-2006) from Sainte-Christine-d'Auvergne, Quebec, Canada Will Rogers
Dec. at 56 (1879-1935) from Oologah, Oklahoma, United States of America Dick Powell
Dec. at 59 (1904-1963) from USA, Mountain View, Arkansas Thomas P. Stafford
Age 88 from Weatherford, Oklahoma Gene Autry
Dec. at 91 (1907-1998) from Tioga, Texas, United States of America Cecil B. DeMille
Dec. at 78 (1881-1959) from Ashfield, Massachusetts, United States of America Nat King Cole
Dec. at 46 (1919-1965) from Montgomery, Alabama Duke Ellington
Dec. at 75 (1899-1974) from Washington, D.C., United States of America Barry Goldwater, Jr.
Age 80 from Los Angeles, California, United States of America Douglas MacArthur
Dec. at 84 (1880-1964) from Little Rock, Arkansas, United States of America Sugar Ray Robinson
Dec. at 68 (1921-1989) from Detroit, Michigan, United States of America Michael Richards
Age 69 from Los Angeles, USA, Culver City, California Jack Kemp
Dec. at 74 (1935-2009) from Los Angeles, California, United States of America Norman Vincent Peale
Dec. at 95 (1898-1993) from Bowersville, Ohio John Philip Sousa
Dec. at 78 (1854-1932) from Washington, D.C. David Pearson
Age 84 from Spartanburg, South Carolina Dave Thomas - Founder of Wendys Restaurant chain
Dec. at 70 (1932-2002) from Atlantic City, New Jersey Louis B. Mayer
Dec. at 73 (1884-1957) from Minsk, Belarus Earl Warren
Dec. at 83 (1891-1974) from Los Angeles, California, United States of America Hubert Humphrey
Dec. at 67 (1911-1978) from Wallace, South Dakota, United States of America Bob Dole
Age 95 from Russell, Kansas, United States of America Oliver Hardy
Dec. at 65 (1892-1957) from Georgia, USA, Harlem Walter Chrysler
Dec. at 65 (1875-1940) from Wamego, Kansas Arnold Palmer - Golf Pro
Age 89 from Latrobe, Pennsylvania, United States of America Irving Berlin
Dec. at 101 (1888-1989) from Mogilev Region, Belarus Jack Warner
Dec. at 86 (1895-1981) from London, United Kingdom Jack Dempsey
Dec. at 88 (1895-1983) from Manassa, Colorado, United States of America Red Skelton - Comedian
Dec. at 84 (1913-1997) from Vincennes, Indiana, United States of America J. Edgar Hoover - President
Dec. at 77 (1895-1972) from Washington, D.C., United States of America John Diefenbaker
Dec. at 84 (1895-1979) from Neustadt, Ontario, Canada Bart Starr
Age 81 from Montgomery, Alabama Claire Lee Chennault
Dec. at 65 (1893-1958) from Commerce, Texas
Ty Cobb
Dec. at 75 (1886-1961) from Narrows, Georgia, United States of America Wiley Post
Dec. at 37 (1898-1935) from Grand Saline, Texas Roy Rogers - Actor
Dec. at 87 (1911-1998) from Cincinnati, Ohio, United States of America William Jennings Bryan
Dec. at 65 (1860-1925) from Salem, Illinois, USA Harold Lloyd
Dec. at 78 (1893-1971) from Burchard, Nebraska, United States of America Charles Horace Mayo
Dec. at 74 (1865-1939) from Rochester, Minnesota
Audie Murphy
Dec. at 46 (1925-1971) from Texas, USA, Kingston Tom Mix
Dec. at 60 (1880-1940) from Mix Run, Pennsylvania, United States of America Happy Chandler
Dec. at 93 (1898-1991) from Corydon, Kentucky, USA Mel Carnahan
Dec. at 66 (1934-2000) from Birch Tree, Missouri, United States of America John J. Pershing
Dec. at 88 (1860-1948) from Laclede, Missouri Caleb Bradham
Dec. at 67 (1867-1934) from Chinquapin, North Carolina
Arleigh Burke is listed (or ranked) 62 on the list Famous Shriners Members
Arleigh Burke
Dec. at 95 (1901-1996) from Boulder, Colorado
Friz Freleng
Dec. at 89 (1906-1995) from Kansas City, Missouri, United States of America Edgar Buchanan
Dec. at 76 (1903-1979) from USA, Missouri, Humansville Carl Ballantine
Dec. at 92 (1917-2009) from Chicago, Illinois, USA Jonathan M. Wainwright
Dec. at 70 (1883-1953) from Fort Walla Walla, Walla Walla, Washington Roy Acuff
Dec. at 89 (1903-1992) from Maynardville, Tennessee, United States of America
Anton Cermak
Dec. at 60 (1873-1933) from Kladno, Czech Republic
Fiorello H. LaGuardia
Dec. at 65 (1882-1947) from Greenwich Village, New York City, New York, United States of America Sam Nunn
Age 80 from Macon, Georgia, United States of America
William Raborn
Dec. at 85 (1905-1990) from Decatur, Texas, United States of America Omar Bradley
Dec. at 88 (1893-1981) from Clark, Missouri, United States of America
Lloyd Bentsen
Dec. at 85 (1921-2006) from Mission, Texas, United States of America Sam Hornish, Jr.
Age 39 from Defiance, Ohio John Buchanan
Age 87 from Sydney, Canada
Paul Whiteman
Dec. at 77 (1890-1967) from Denver, Colorado, United States of America
Ransom E. Olds
Dec. at 86 (1864-1950) from Geneva, Geneva Township, Ohio Lou Sekora
Age 87 from Hafford, Canada Mel Tillis
Age 86 from USA, Florida, Dover
Harold Washington
Dec. at 65 (1922-1987) from Chicago, Illinois, United States of America Don DeFore
Dec. at 80 (1913-1993) from USA, Cedar Rapids, Iowa Monte Blue
Dec. at 76 (1887-1963) from USA, Indianapolis, Indiana
Brian Donlevy
Dec. at 71 (1901-1972) from Portadown, United Kingdom Ken Maynard
Dec. at 70 (1928-1998) from Albury, Australia Cy Young
Dec. at 88 (1867-1955) from Gilmore, Ohio Norm Crosby
Age 91 from Boston, Massachusetts, USA Tris Speaker
Dec. at 70 (1888-1958) from Hubbard, Texas
Jimmie Rodgers
Age 85 from Camas, Washington, United States of America Ray Nitschke
Dec. at 62 (1936-1998) from Elmwood Park, Illinois, United States of America Trent Lott
Age 77 from Grenada, Mississippi, United States of America Strom Thurmond
Dec. at 101 (1902-2003) from Edgefield, South Carolina, United States of America
Charlie Louvin
Dec. at 84 (1927-2011) from Henagar, Alabama, United States of America
Sid Gillman
Dec. at 92 (1911-2003) from Minneapolis, Minnesota, United States of America
Conrad Burns
Age 84 from Gallatin, Missouri, USA
Ernest King
Dec. at 78 (1878-1956) from Lorain, Ohio Arthur Godfrey
Dec. at 80 (1903-1983) from New York City, USA, New York
Yale Lary
Age 88 from Fort Worth, Texas
Burl Ives
Dec. at 86 (1909-1995) from USA, Illinois Carl Perkins
Dec. at 66 (1932-1998) from Tennessee, Tiptonville, Lake County, United States, with Territories Jack Elway
Age 29 from Englewood, Colorado Avery Brundage
Dec. at 88 (1887-1975) from Detroit, Michigan, United States of America Ben Agajanian
Age 99 from Santa Ana, California Foster Brooks
Dec. at 89 (1912-2001) from Louisville, Kentucky, USA
Clyde Beatty
Dec. at 62 (1903-1965) from Bainbridge, Ohio, United States of America Max Bell
Dec. at 60 (1912-1972) from Regina, Canada
Joe Foss
Dec. at 88 (1915-2003) from Sioux Falls, South Dakota, United States of America Theodore Roosevelt, Jr.
Dec. at 57 (1887-1944) from Cove Neck, New York, United States of America
Danny Thomas
Dec. at 79 (1912-1991) from Deerfield, Michigan, United States of America
Charles Coburn
Dec. at 84 (1877-1961) from Macon, Georgia, United States of America Wallace Beery
Dec. at 64 (1885-1949) from USA, Missouri Joe E. Brown
Dec. at 82 (1891-1973) from Holgate, Ohio, United States of America Conrad Nagel
Dec. at 73 (1897-1970) from Keokuk, Iowa, United States of America
Tony Martin
Age 54 from Te Kuiti, New Zealand Buck Jones
Dec. at 51 (1891-1942) from Vincennes, Indiana, United States of America Chill Wills
Dec. at 76 (1902-1978) from Texas, USA, Seagoville Frank Stallone
Age 68 from New York City, New York, United States of America Edgar Guest
Dec. at 78 (1881-1959) from Birmingham, United Kingdom Roy Clark
Age 85 from Meherrin 'Little' Jimmy Dickens
Age 98 from Bolt, West Virginia, West Virginia, United States of America Bernt Balchen
Dec. at 74 (1899-1973) from Tveit, Norway Harry C. Stutz
Dec. at 54 (1876-1930) from Ohio Royal Dano
Dec. at 72 (1922-1994) from New York City, USA, New York
Buck Trent
Age 81 from Spartanburg, South Carolina, United States of America Ballington Booth
Dec. at 83 (1857-1940) from Brighouse, United Kingdom Earle Combs
Dec. at 77 (1899-1976) from Kentucky Jerry Narron
Age 63 from Goldsboro, North Carolina Samuel McLaughlin
Dec. at 101 (1871-1972) from Enniskillen, Ontario George Bancroft
Dec. at 74 (1882-1956) from Philadelphia, Pennsylvania, United States of America Charlie Walker
Dec. at 79 (1911-1990) from Nottingham, United Kingdom Harlan Carey Brewster
Dec. at 48 (1870-1918) from Harvey, Albert County, New Brunswick, Canada W. A. C. Bennett
Dec. at 79 (1900-1979) from New Brunswick, Canada Dana X. Bible
Dec. at 89 (1891-1980) from Jefferson City, Tennessee Walter M. Schirra, Sr Harry Assu Colonel William (Buffalo Bill) F. Cody